Editor-in-chief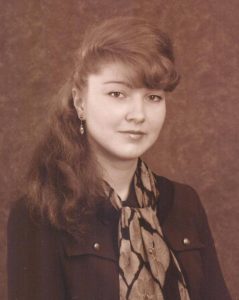 Gorchakova Tatiana E. (Russia), PhD (Economics), Deputy Director for Science, Head of the Center for Science Monitoring and Development, Institute of China and Contemporary Asia of the Russian Academy of Sciences (ICCA RAS) (address: 32, Nakhimovsky Av., Moscow, 117997, Russian Federation). ORCID: 0000-0002-1116-1200 →
---
Welcoming greeting
Dear Colleagues!
The electronic scientific Journal "East Asia: Facts and Analytics" (eISSN 2686-7702) is published quarterly since 2019. It was founded by the Institute of Far Eastern Studies of the Russian Academy of Sciences (since 2022 – the Institute of China and Contemporary Asia of the Russian Academy of Sciences). It presents the coverage of a wide range of topical scientific problems of the countries of East and Southeast Asia, including the issues of domestic and foreign policy, economy and society, history, literature and linguistics, culture and religion. The periodical provides information and analytical material on modern economic, political, social and cultural processes taking place in the region in the open access mode.
To date, the Journal is indexed in the Russian Scientific Electronic Library eLibrary.ru and the Russian Index of Science Citation (RISC), the Scientific Electronic Library "CyberLeninka.ru", as well as in foreign databases and repositories such as DOAJ, ErihPlus, EBSCO, EastView, Zenodo, etc. We currently work on promoting the Journal to other Russian and international electronic databases and scientific citation systems.
The Editors Office of the Journal is looking to cooperate both with young authors who want to develop in the field of science and researchers, including highly respected scientists who write both in Russian and English. We accept classical scientific papers corresponding with the aims and scope of the Journal, as well as other materials, for example, materials about past scientific conferences for the section "Academic life" or Oriental book reviews for the section "Book Review". All articles submitted to the Editors Office are peer-reviewed by qualified experts. Publications are free for the authors.
We are glad to welcome new authors of the journal "East Asia: Facts and Analytics"!
Editor-in-chief,
PhD (Economics)
Gorchakova Tatiana E.